Recognitions and awards that were presented to the Hays High School Campus Crime Stoppers program at this year's 26th Annual Texas Campus Crime Stoppers conference!
For the 6th consecutive conference, the Hays High School Campus Crime Stoppers program was awarded first place in this year's poster contest! The detail and creativeness that was put in to this poster by one of HHS student graphic designers, Long Hoang, is not only eye catching but also accurately displays information regarding the different methods of being able to report crime/tips anonymously. We truly appreciate the time spent in creating this poster, which will be displayed on campus. A sincere Thank You to Hays' very own CTE Digital Media teacher, Mr. Donald Davis, for his continued show of support for the Campus Crime Stoppers program by allowing his students the opportunity to showcase their talents in helping to create posters each year.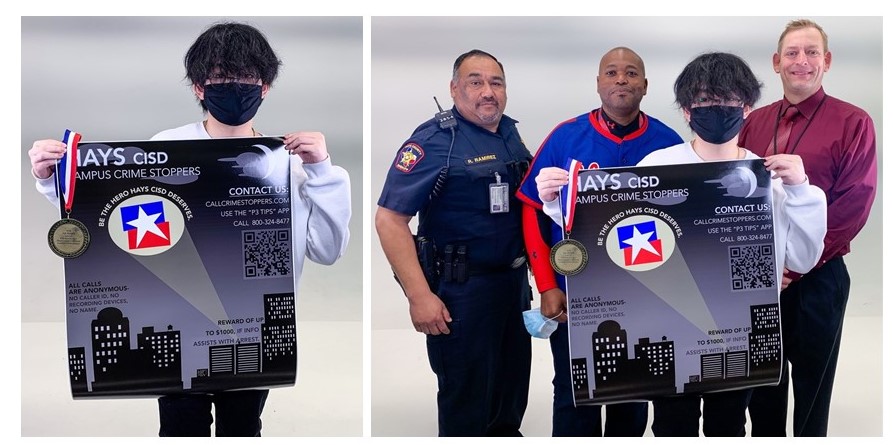 The Hays High School Campus Crime Stoppers program is honored to announce that, after having participated in an application and interview process, student board member Isabella Ethridge has been selected to represent the Texas Campus Crime Stoppers program as a State Ambassador! Isabella is one of 12 ambassadors in the state of Texas and will carry this coveted title with her through her senior year in high school! We believe that Isabella will represent not only our school district but our community and state with pride. Congratulations Isabella!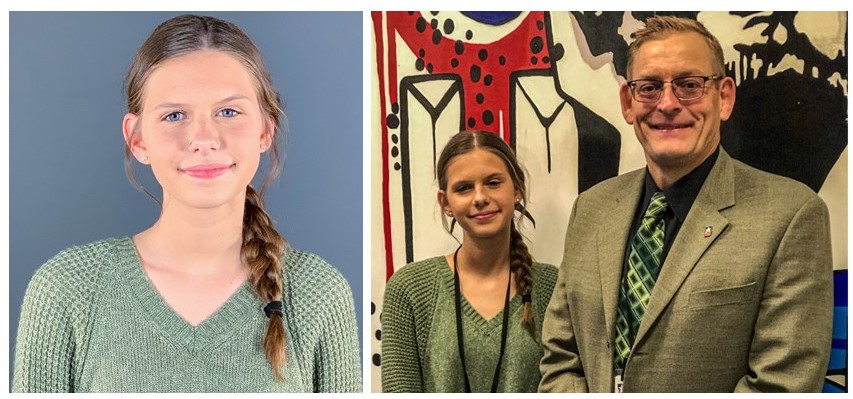 The Hays County Crime Stoppers and Campus Crime Stoppers will be hosting the 27th annual Texas Campus Crime Stoppers conference next year. This is a huge honor that will bring many Campus Crime Stoppers programs/students from across the state of Texas to Hays County to network with fellow student peers while also focusing on current trends and issues seen on campuses.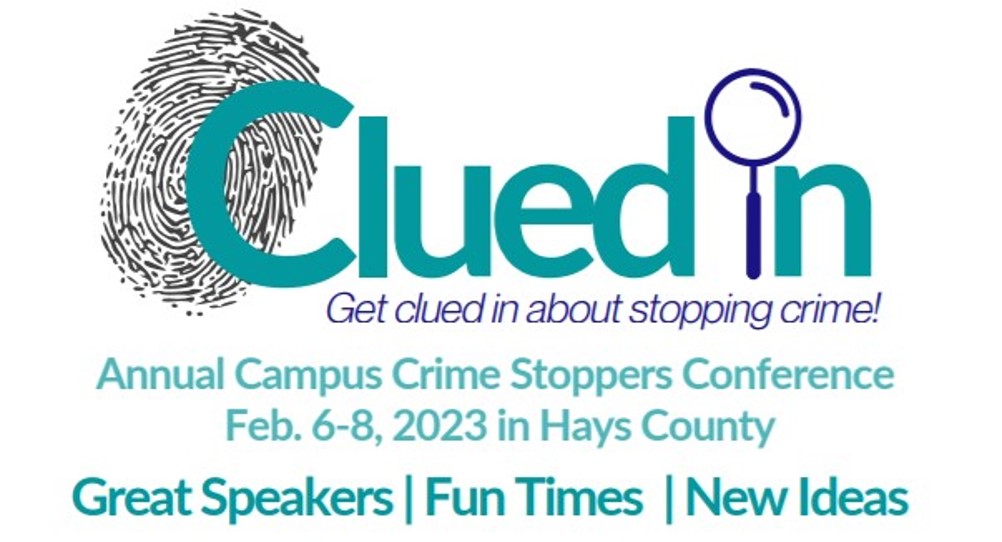 The above mentioned State level recognitions represent the many great things happening at Hays High School with both our incredibly talented students and the success of the Campus Crime Stoppers program! A sincere thank you to Principal Mr. David Pierce, and sponsors Ms. Lori Smith and Mrs. Carolyn Ramirez and all who have continued to support this program!
(Poster Photos Credit, BeBe Davis)
(Ambassador Photo Credit, Donald Davis & Lance Winter )